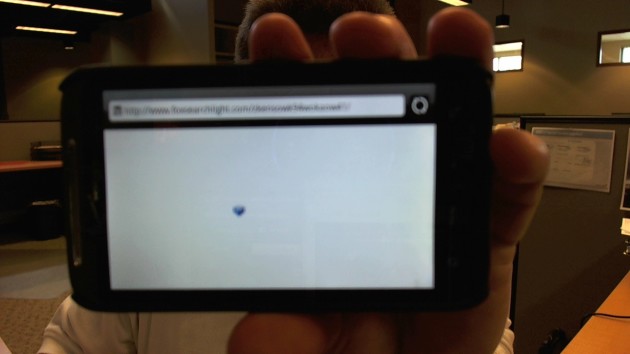 When people tweet me a #QRCodeInTheWild, which you are welcome to do, I always analyze them for effective use of the technology and to see if it follows various marketing principles. Sometimes they are in the form of actual pictures they have taken and others like today are links to stories.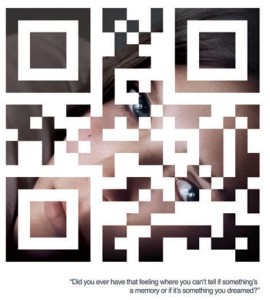 When fellow @CirrusABS guy @CGordonHenke tweeted me this QR Code story from Mashable, about usage on ad materials like posters and standees, I had to check it out. Turns out the studio that released it, may not have checked out the functionality all that well.
Wins:
Attractive usage.
Enticing usage and call to action.
IS.GD shortened and trackable url used
Fail:
QR Code barely scans due to contrast issues of the face. (lower left side)
No alternative method to receive content given. (may have been elsewhere on promo piece)
Requires plugin to view content. (QuickTime)
Not mobile friendly.
Landing page does not load anything on current Android platform (only mobile OS tested)
Landing page required plug-in update on current Chrome browser (only browser tested)
Clearly they will see little benefit from attempting to use QR Codes because the dots were not connected. Want to see other uses of QR Codes? Check out
my QRCodesInTheWild flickr set
and this whole
QR Code flickr group
. If you see an interesting usage of a QR Code or other mobile scan tag, send it to me via twitter and use the #QRCodeInTheWild hashtag. If you want help with mobile marketing,
drop me a line
.
Tagged with:
fail
•
landing pages
•
marketing
•
mobile marketing
•
qr codes
•
QRCodesInTheWild