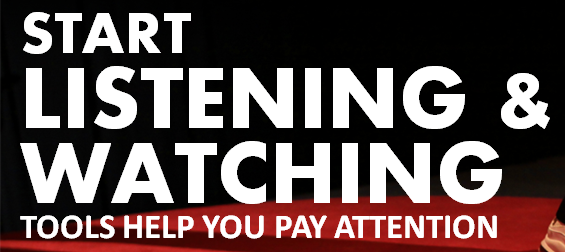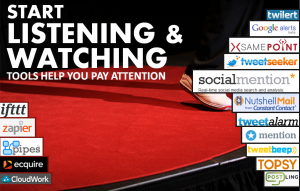 It's time to start listening, monitoring, and watching with social media tools for alerts. Still, it is important to remember that tools only help you pay attention. These tools help you recognize opportunities to connect, engage, or defend your brand message with your audience, they don't automatically solve issues with it. I've been speaking about these tools in my presentations for years, but I finally put them into a list.
It is important to note however that the best tool for maintaining a positive online reputation is to fix your product and service, or attitude, first.
Social Media Tools for Listening and Monitoring
A list of social media tools for listening, monitoring, and alerts about brand or personal mentions.
Tagged with:
alerts
•
listening
•
monitoring
•
tools